As you all know, EQUAL MEANS EQUAL along with the Elizabeth Cady Stanton Trust and the Women's and Children's Advocacy Project, intervened in a Texas six-week abortion ban case last week. We did this because the plaintiffs who filed the case, led by lawyers for the Center for Reproductive Rights (CRR) did not advance the strongest possible legal claims and arguments on behalf of women. In fact, in our brief we accuse CRR of legal malpractice against all Women in Texas.
The case is currently pending before the Texas Supreme Court. Oral arguments will take place in a couple of weeks and a decision is expected to come down very quickly.
Our local counsel in Texas, Attorney Jason Smith, is a well-known and experienced civil rights attorney who was eager to help us in this battle. Our attorney Wendy Murphy, who in January 2020 filed our lawsuit in Massachusetts federal court to validate the ERA is a well-known women's rights lawyer and ERA activist. Wendy wrote the Texas brief and Jason filed it for us after Wendy was admitted pro hac vice to practice law in Texas.
Please take the time to read the brief. It is legally complicated but vital to our collective understanding of the ways that seemingly pro-Women's rights groups are undermining our struggle for equality.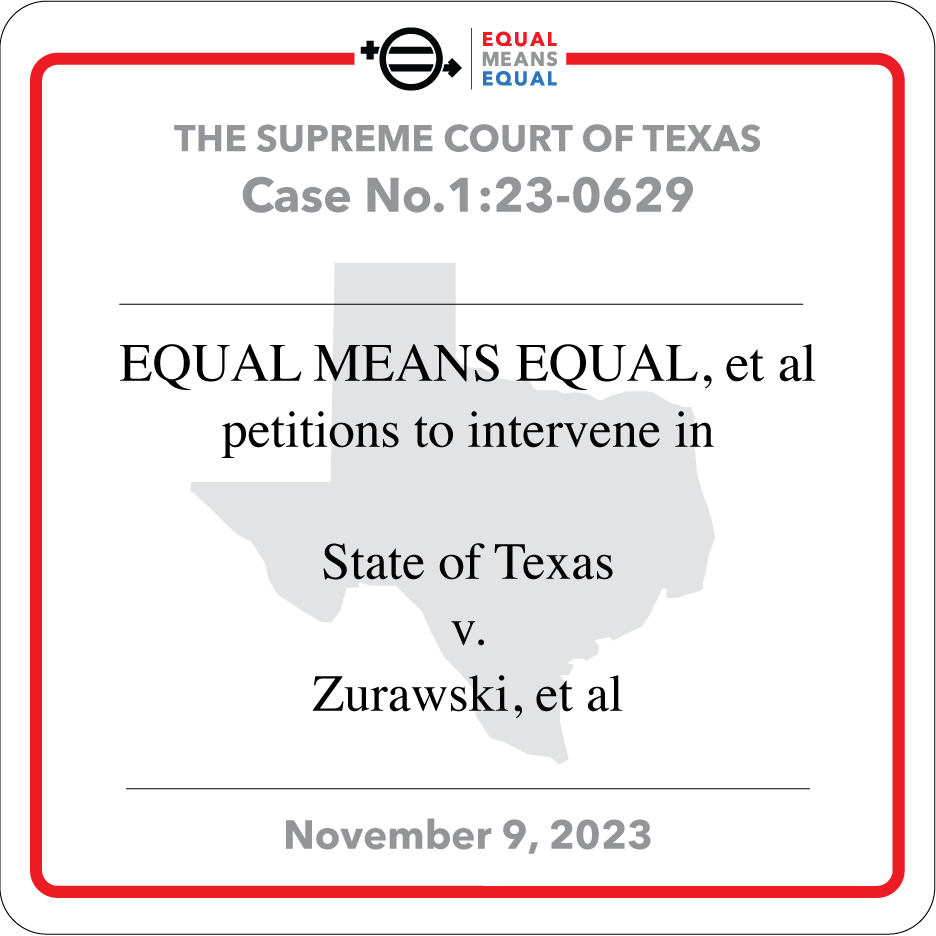 The simplest way to explain the problem in Texas is this: CRR filed a lawsuit last spring in an effort to block the new six-week abortion law. In their complaint CRR cited two provisions of the Texas Constitution:
1. The Texas state constitutional Equal Rights Amendment (ERA) and
2. The Texas state constitutional anti-discrimination provision.
In its lawsuit, CRR did not ask the court to review the constitutionality of the six-week abortion ban under a strict scrutiny standard. Instead it asked for a much lower standard of judicial review, which means they asked the court to treat women as second-class citizens under the Texas Constitution.
Strict scrutiny is the most important aspect of the ERA and the most important missing piece of women's equality.
The reason we are fighting for the federal ERA is that it would REQUIRE courts to apply strict scrutiny when reviewing government actions, laws, policies, etc., that subject Women (or LGBTQ people) to unequal or discriminatory treatment.
Strict scrutiny is vital because strict scrutiny is the only legal standard that assures women EQUALITY under the law – on par with everyone else.
Without strict scrutiny, all laws can be applied unequally to Women, including laws against rape and domestic abuse, child custody laws, and, of course, abortion laws.
We need the federal ERA because the Supreme Court has repeatedly refused to rule that women are worthy of strict scrutiny under the 14th Amendment. Only the federal ERA can fix the 14th Amendment and establish women as fully equal citizens once and for all.
While we continue to fight for the federal ERA, we also need to work hard in the states to ensure that STATE constitutional ERA provisions (which exist in nearly every state, including Texas) ALSO require strict scrutiny.
When the Texas lawsuit was filed by the Center for Reproductive Rights last spring, they asserted claims under the Texas ERA, but did NOT ask the court to apply strict scrutiny even though the Texas Supreme Court ruled many years ago that women are ENTITLED to strict scrutiny under the Texas ERA. CRR did not even cite the leading case where the Texas Supreme Court ruled that women are entitled to strict scrutiny under the Texas ERA.
This failure is inexplicable, and in our opinion, legal malpractice against all women in Texas.
By not ASKING the Texas Supreme Court to apply its own precedent requiring strict scrutiny, the Center for Reproductive Rights effectively gave the Texas Supreme Court permission to WEAKEN the Texas State ERA for all women and LGBTQ people, not only for abortion laws but for all laws.
State courts across the country are currently deciding similar cases under similar state constitutional provisions, and we intend to intervene in as many cases as possible. As we continue our fight for the federal ERA, we will not sit idly by while groups that claim to care about women's equality are making bad law under state ERAs, especially when those cases are being propagandized as positive legal actions for women.
EQUAL MEANS EQUAL is proud to present a new section on our website:
LEGAL ACTIONS
This section details all the actions we have taken in court to fight for the ERA, women and LGBTQ people and their rights.
The full briefs are linked in each case and we encourage you to read them.
Levels of scrutiny can be complicated and difficult for non-lawyers to understand. One of our goals at EQUAL MEANS EQUAL is to demystify the law so that everyone can understand why strict scrutiny is critical to Women's equality and significantly better than intermediate scrutiny, which is the standard to which Women are currently entitled. Only the Equal Rights Amendment can give women this gold standard of legal protection for all their rights.
Although we asked the Texas Supreme Court to apply strict scrutiny this does not mean they will do it, but it is unconscionable for any lawyer who claims to care about Women's rights not to have ASKED. If the court refuses, we can protest and file more appeals, etc., but why would any lawyer who claims to care about women's rights ask for second-class treatment by any court, ever?
One final note:
When the Center for Reproductive Rights first filed its case, they asked for less than strict scrutiny. When they learned we were planning to intervene and accuse them of malpractice, they changed their tune on appeal and filed a brief in which they cited the rulings of two other states that applied strict scrutiny in abortion controversies. Interestingly, however, CRR again failed to cite the Texas Supreme Court's own precedent from several years ago in which it adopted strict scrutiny for women.
The Texas Supreme Court is not required to consider CRR's mention of strict scrutiny in its appellate brief, because they did not ask for strict scrutiny in the lower court. In other words, the Texas Supreme Court can decide that CRR waived its right to ask for strict scrutiny on appeal by not asking for it at the lower court level. THIS is one of the key reasons we decided to intervene.
As you will see in the brief, we asked the Texas Supreme Court to allow us to intervene so we could ensure that the court would at least be obligated to CONSIDER applying strict scrutiny. 
We may lose our fight to protect strict scrutiny for women under the Texas Constitution, regardless of what the court says about the constitutionality of its six-week abortion ban, but it won't be because we didn't try. The Center for Reproductive Rights cannot say the same.
This case forces us to confront and challenge the groups that purport to speak for women in abortion cases and in all legal proceedings involving Women's rights.
Why aren't they asking for strict scrutiny in every case? And how do we hold them accountable when they make bad law for Women by not even ASKING courts to treat women EQUALLY under all laws and all constitutional provisions, at all times?
We will not stand by or be silent when we can clearly see that our best interests are not being served by those who are entrusted with fighting for us.
Thank you for being willing to stand up, alongside us, and push for equality at all costs.
With love and gratitude,
Kamala, Natalie, Wendy, Alice, Tom, Roberto, Rob, Joel, Shannon, and the entire EME team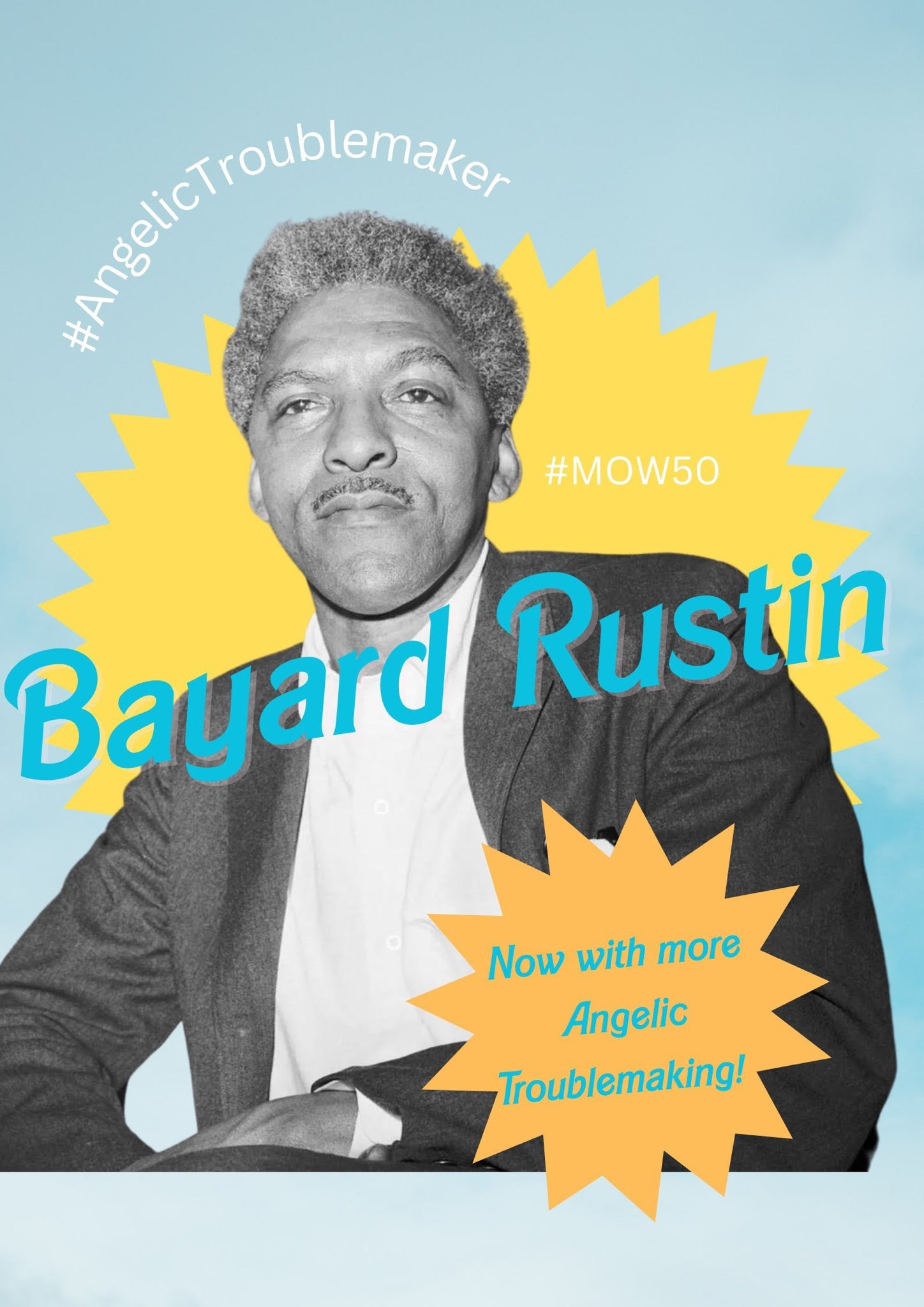 The ERA will not only restore and permanently protect our reproductive rights, but pave the way for
equal

pay, enshrine marriage equality, and so much more.

We must act NOW to seize this small window of opportunity — when the expedient thing for those that need our vote the most is also the thing we the people need the most: the immediate publication of the fully ratified and ready EQUAL RIGHTS AMENDMENT.

Yours in joyful disruption, peaceful powerful, and fierce determination-

Kamala, Natalie, Alice, Shannon, Joel, Tom, Roberto, Rob, Natily, and the entire EME team