Recently, I testified for Senator Jill Schupp's SCR 41, which "Ratifies the Equal Rights Amendment to the United States Constitution," before the Rules Committee, The Honorable Mike Kehoe, Chair, presiding. If Missouri ratifies, we would be 37th of 38 states needed to pass the ERA.
The ERA is as simple as SCR 41: "Equality of rights under the law shall not be denied or abridged by the United States or by any state on account of sex," becoming effective two years after ratification.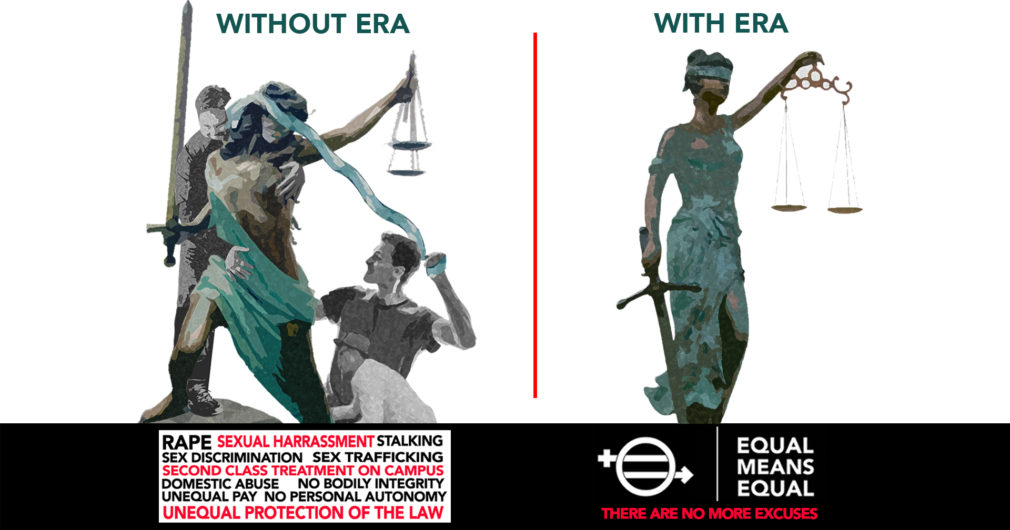 A near-capacity crowd, about 18 women's organizations from across the state, prepared to testify for the resolution. Testimony for ratification was brilliant, stressing the history of the effort to pass the ERA and the impact it would have on our future interpretation of laws and legislation governing equal pay or sexual harassment and discrimination in the workplace, for example.
A single-issue, nonpartisan ERA should also be a priority for every political party in Missouri. Written by a Republican, the ERA became part of both the RNC and DNC platforms in the early '40s. While Nixon was an ardent supporter of the ERA, it was removed from the RNC platform in 1980 — and needs to be put back in.
About five from the small portion of attendees against, testified. Fear of women being drafted and one woman able to earn more than a man was impotent testimony against the described amount of human suffering that would be rectified by the ERA.
Each committee member received an abundance of research and written testimonials in support of passing SCR 41, and the 30-minute DVD, "Legalize Equality," by Director Kamala Lopez, founder of the ERA Education Project and Executive Director of Equal Means Equal. They also need to hear from their constituents.
Southwest Missouri has two senators on the committee, Senators Dixon, Christian and Greene counties, and Richard, Jasper and Lawrence counties. Hearing from constituents that want Missouri to ratify the ERA may make all the difference in whether or not they move the resolution forward. Please tell them that Missouri is ready to ratify the Equal Rights Amendment to the U.S. Constitution.
With love,
Cynthia McNiel and EME team