The Fall Equinox just happened this past weekend.  It is the one day a year when day-time hours and night-time hours are equal; a time to restore balance, equality, and harmony — will America seize the moment?
We spent all summer long spreading the word about the Equal Rights Amendment, mobilizing and energizing people from coast to coast; and we are finally starting to reap some rewards from all this hard work, so let's start off with some good news this time around shall we?
This week Representative Cori Bush from Missouri, co-sponsor of the ERA NOW Resolution (which demands immediate publication of the ERA) asked Attorney General Merrick Garland directly why the Biden administration is following an illegal memo instead of constitutional procedure.
We applaud Rep. Cori Bush for asking the tough questions — and asking for the answers in writing.
For months we have been turning the pressure all the way up on President Biden, highlighting the fact that he has been hiding behind a Trump memo to keep the ERA on ice and refusing to direct his team to publish the duly ratified amendment.
The number of voices calling for immediate publication grows everyday, from the halls of Congress, to the streets of NYC, the sunny shores of Los Angeles, people from all walks of life are coming together to claim their constitutional rights.  This was on full display this Constitution Day, and you know we were in the middle of all the action from coast to coast.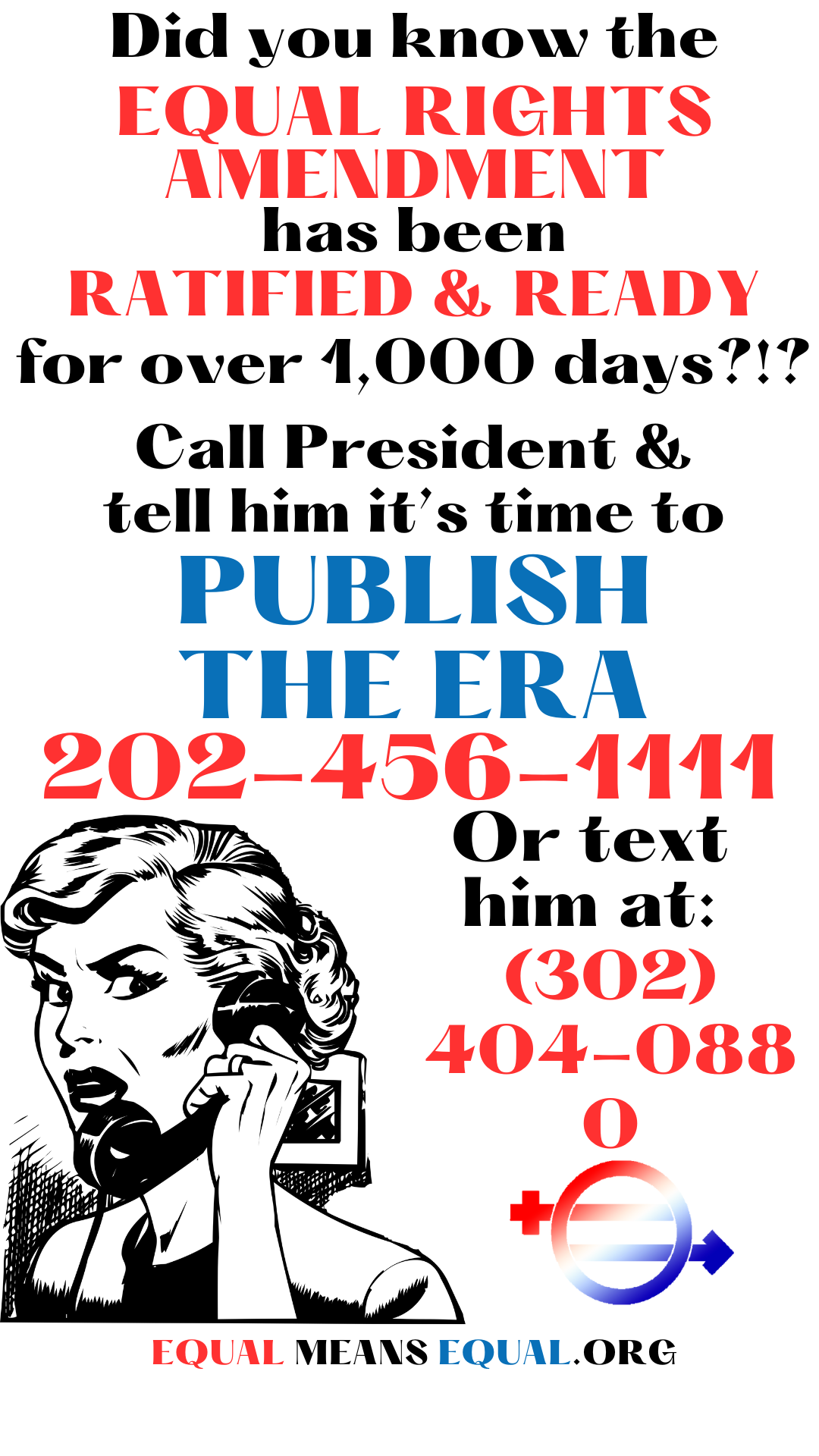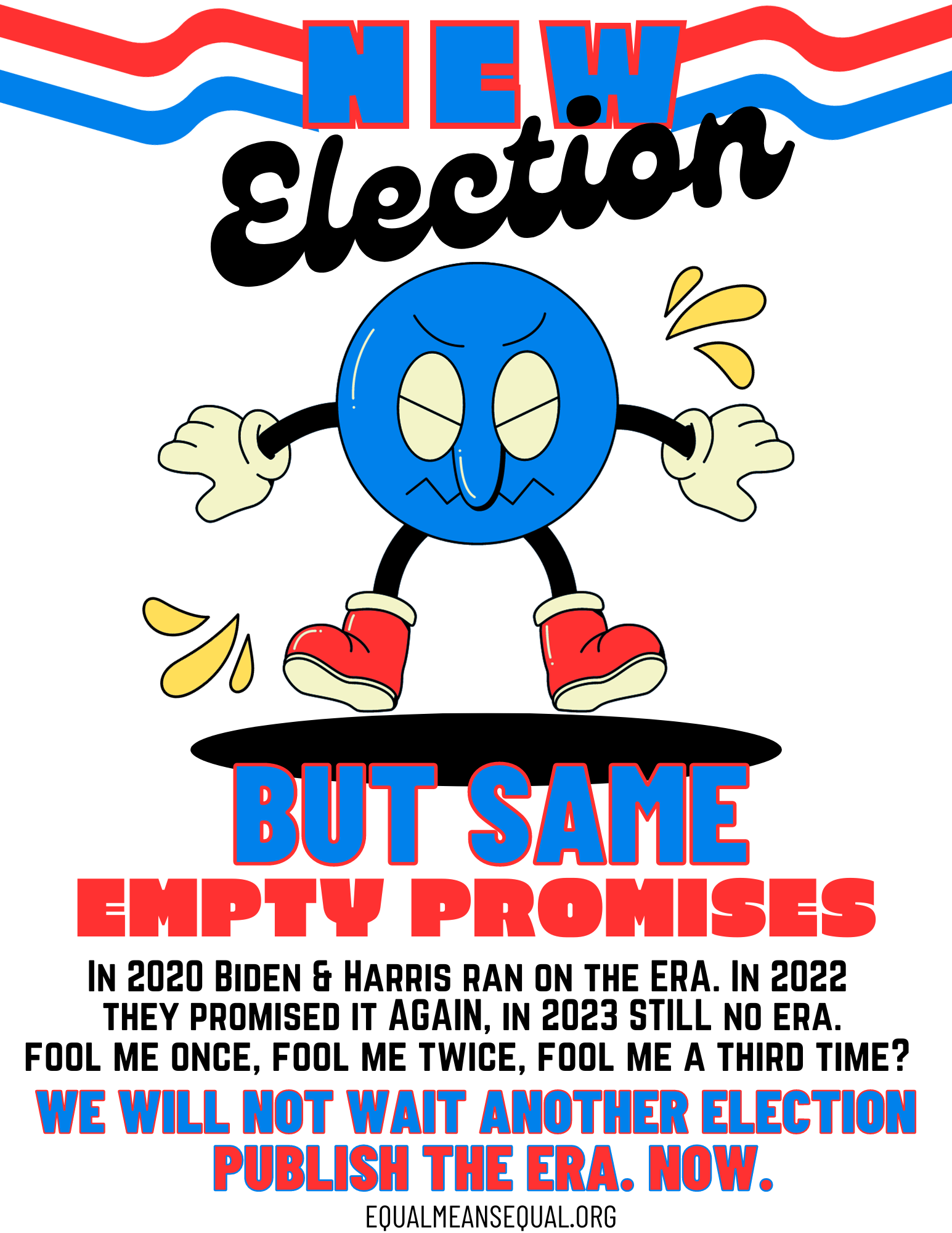 We started out the day bright and early in NYC where we joined 75,000 people to hit the streets to be a voice for the woman we disrespect most – our Mother Earth. The massive protest was peaceful and powerful, calling on the U.S. Government to stop doing the planet and the people dirty. While she was there our Glitter Tornado, Alice Crenshaw, ran into none other than Presidential candidate Dr. Cornell West; and just like Marianne Williamson she asked the good doctor if he was ready to make a #Pledge2Publish on day one if elected. She brought him and the surrounding crowd up to speed on the ERA and we'll be watching for his answer in the coming weeks!
On the west coast we celebrated an amazing day of art, music, and activism at the ERA FEMINIST ART SHOW. The League of Women Voters of Greater Los Angeles was  on hand to register voters.
Mexican-American singer/songwriter Nancy Sanchez wowed the audience with a live performance of her original ballads and a powerful cover song that entertained and inspired.
Kamala and Joel filmed a short satirical video, playing off LA Hope Dealer Corie Mattie's murals that hearken back to the 1950's, musing on how women's rights seem to be going backwards nowadays. Later, Corie executed a live art installation, painting the 24 words that will change the world forever:  the Equal Rights Amendment, our 28th amendment to the United States Constitution, on a canvas that will be stretched, framed and available for an art & equality lover to add to their collection.
We have been waging this war for constitutional equality for a century
fighting the battle for publication for one thousand three hundred and forty days and counting
and pressing for basic human rights for so much longer than that…
but we have never wavered in our belief that we would get there.
While it is true that the United States remains one of a handful of countries that excludes women from its Constitution, that is about to change.
We are so close to the tipping point and when more people know the TRUTH about the ERA than don't, it's GAME OVER.
We ask that you do what you can: whether that be buying a piece of art; sharing one of our videos; posting a pic of yourself rocking a #LibERAtor shirt; texting the President once a week; or volunteering for EQUAL MEANS EQUAL as an intern — because change doesn't come from the rich and powerful doing big things, it comes from the small, everyday actions of millions of people like you and me.
with love and gratitude,
Kamala, Natalie, Alice, Shannon, Natily, Joel, Tom, Roberto, Rob and the entire EME team