Last night's kickoff concert for the Equality Tour was a thrill – in the words of our stellar concert producer, Carrie Certa:
"I'm just getting into bed in Tempe @ 2:30 am, and I'm still flying high with the amazing harmonies from everyone with Voices for Change, the very personal raps from Jason and the fun rock from Jared and the Mill.  We had over 500 people on the live stream watching!
If tonight was our dress rehearsal, Saturday is going to be off the chain! (As my young friends would say.) None of what happened tonight would have been possible without my amazing Stage Hand team, who are most often the unsung heroines behind the stage: Meg, Brennan, Pam and Keely but most of all, the fearless leader Lauren Brown for putting the venue together.  So, thank you again and I look forward to Saturday, in Tempe."
Rock the Vote! 
So check out the livestream from last night's great show, come to our amazing next show in Tempe at the Marquee Theatre and DON'T FORGET TO VOTE!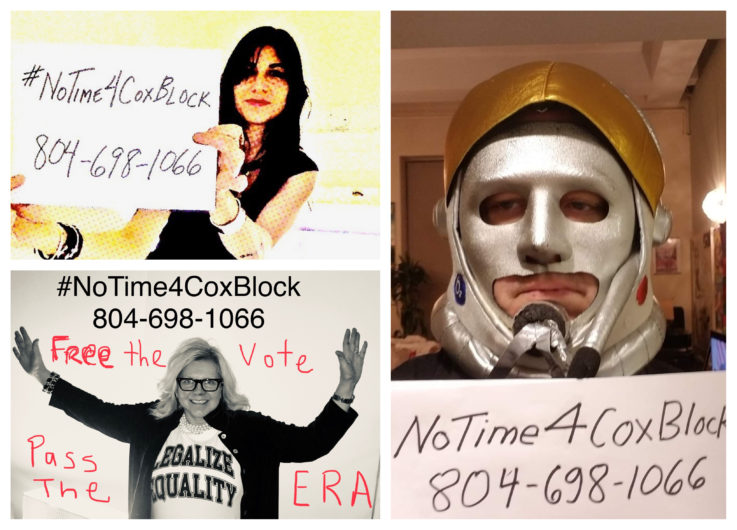 Check out all the Pledge Signees in Arizona! We are going to Ratify ERA Arizona!
And check out this article that came out yesterday in the Arizona local paper:
Equality Tour Aims to Include Arizona in Historic Change  : Tucson Weekly
Speakers at the event will include Kamala Lopez, the executive director of Equal Means Equal, Pamela Powers, Arizona State Representative of …
Love and thanks,
Kamala, Natalie, Joel and the EME Team