Hello Equality Warriors! The summer may be winding down, but we are stepping on the gas over here at EQUAL MEANS EQUAL. It's been a banner year for the ERA with unprecedented momentum and we are keeping that energy going into Women's Equality Day with major bi-coastal events, a brand new tool-kit and a whole new way to fuel the fight.
ART MOVES PEOPLE
PEOPLE POWER OUR MOVEMENT
It's time to let our artist friends shine a light on equality to help put the ERA where it belongs – in the U.S. Constitution. We have teamed up with our friends at Moby Arts and with a little help from the City of West Hollywood we are proud to bring you the ERA Feminist Art Show 2023.
Join us at the opening reception for
"Sembramos Sueños para Cosechar Esperanza"
(Planting Dreams to Harvest Hope)
Sunday August 27th from 12-5pm
Long Hall, Plummer Park, 7377 Santa Monica Blvd.
West Hollywood, CA 90046.
This month-long exhibition, which is FREE and open to the public, features some well known names and some hot new talent; all exploring the themes of feminism and equality. These works will not only be available to view, but to purchase, and there will also be limited special edition prints so everyone can afford to take home some inspiration.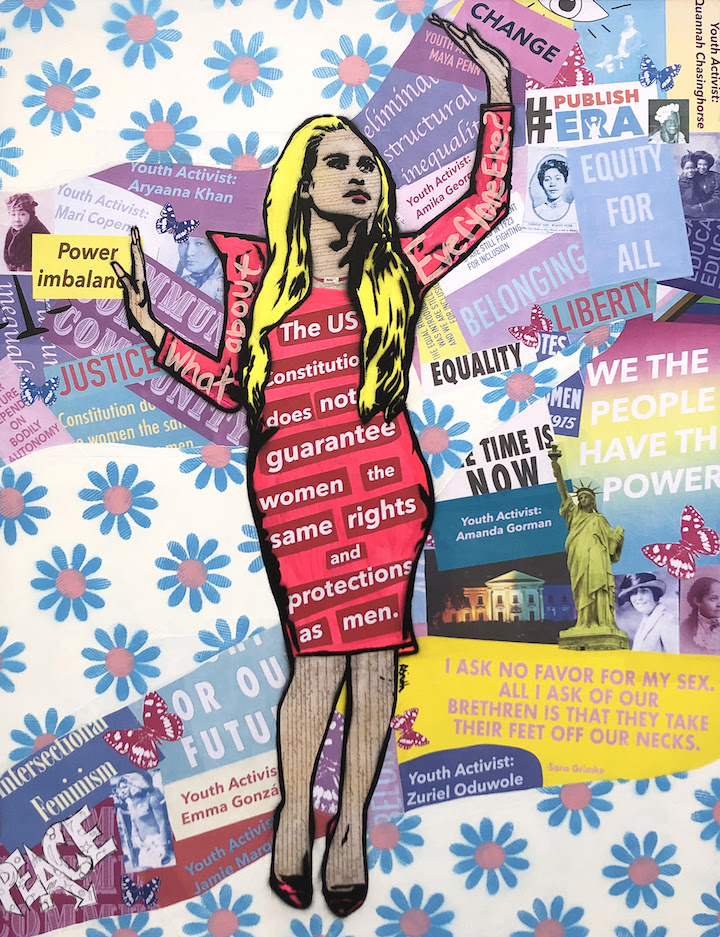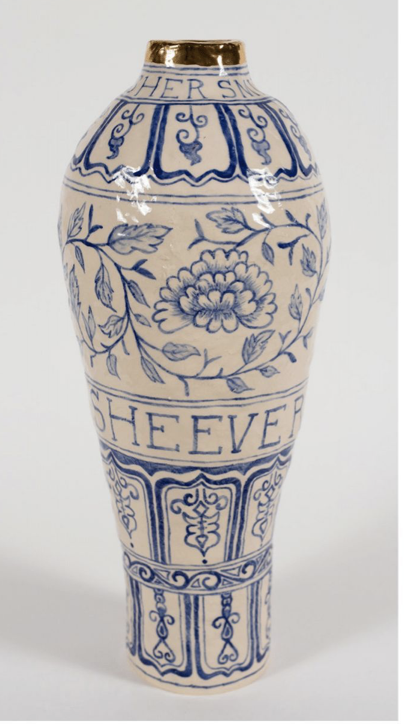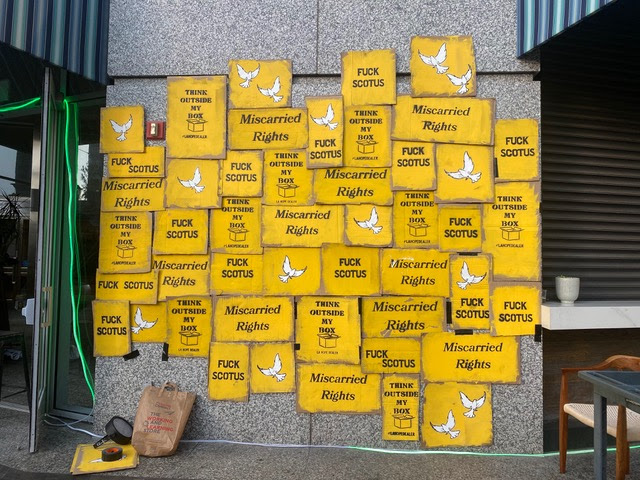 1963 was a pivotal year in the fight for equality, and 2023 is shaping up to be one too.
A wise man once said that "waiting means never" and frankly, we couldn't agree more. Sixty years ago Martin Luther King led us further down the path laid out by people like Sojourner Truth, Victoria Woodhull, Frederick Douglas, and Alice Paul. This year, on Women's Equality Day, August 26, we are dusting off our walking shoes and marching once again for our equal rights.
EQUAL MEANS EQUAL is proud to be a partner of the National Action Network, the Drum Major Institute, and dozens of other organizations for the 60th Anniversary of the March on Washington.
Alice Paul always saw the fight for equality as a mosaic, and this Saturday we come together as the living embodiment of that sentiment — one piece in the overall picture of people and organizations fighting for a more just society.  Joining with those who would continue to march toward the promised land envisioned by a King among men — and so many others who believe this country can be a more perfect union when we all have equal rights and protections.
For more information or to register visit https://www.mow2023.com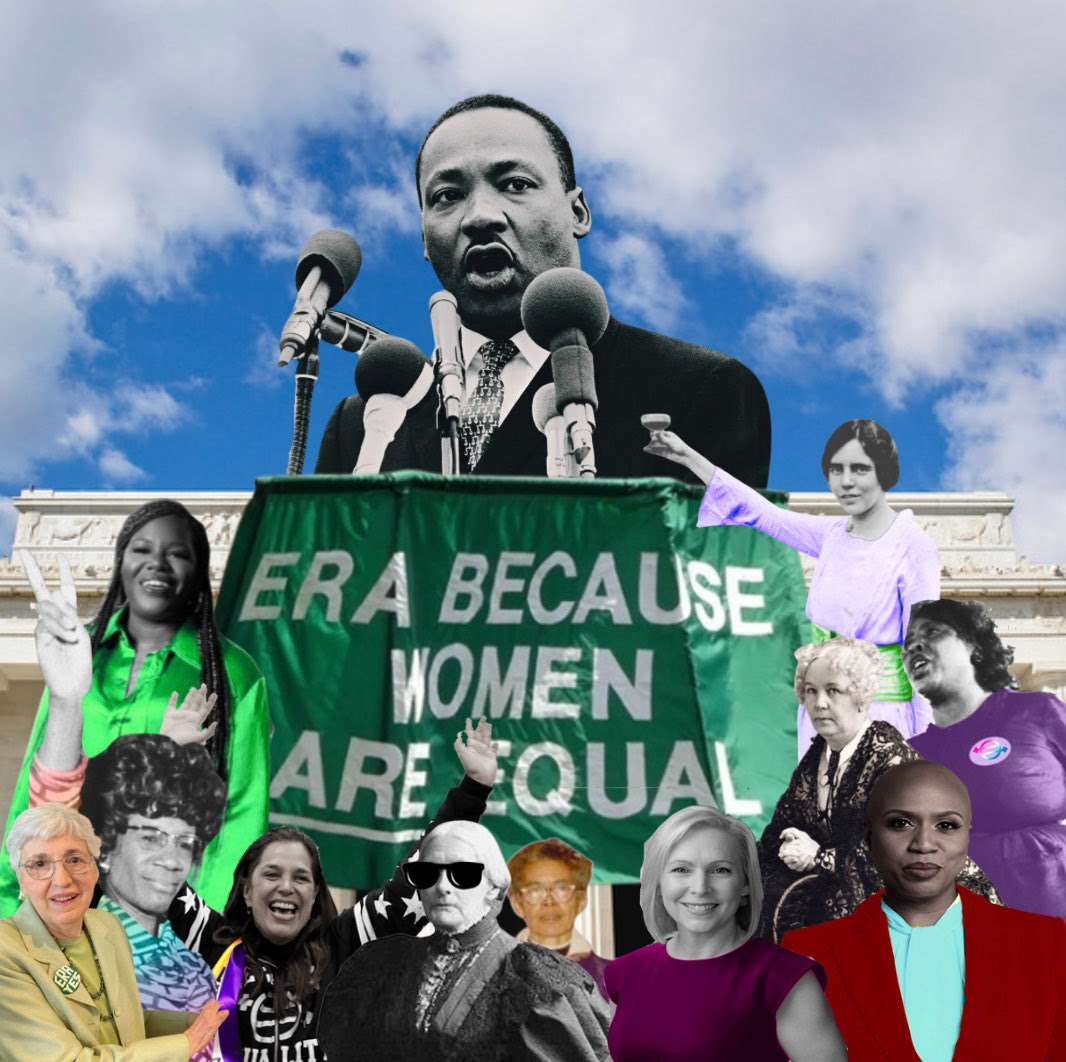 Marching in DC is a great way to celebrate Women's Equality Day, but for most people, it may not be in the cards; so we've put together a little something special to help you celebrate Women's Equality Day 2023 no matter where you are! The Equali-Tea Tool Kit.
This free resource has everything you need to throw your own Equali-tea party including exclusive printable materials that "spill the tea" on the ERA, party hats, invitations, coloring pages for the kids, educational and informational resources, and a link to a special YouTube playlist to play at your party.
Just head to our website, click on the ERA CENTENNIAL tab and scroll down to "toolkits" to get yours now! https://equalmeansequal.org/era-centennial/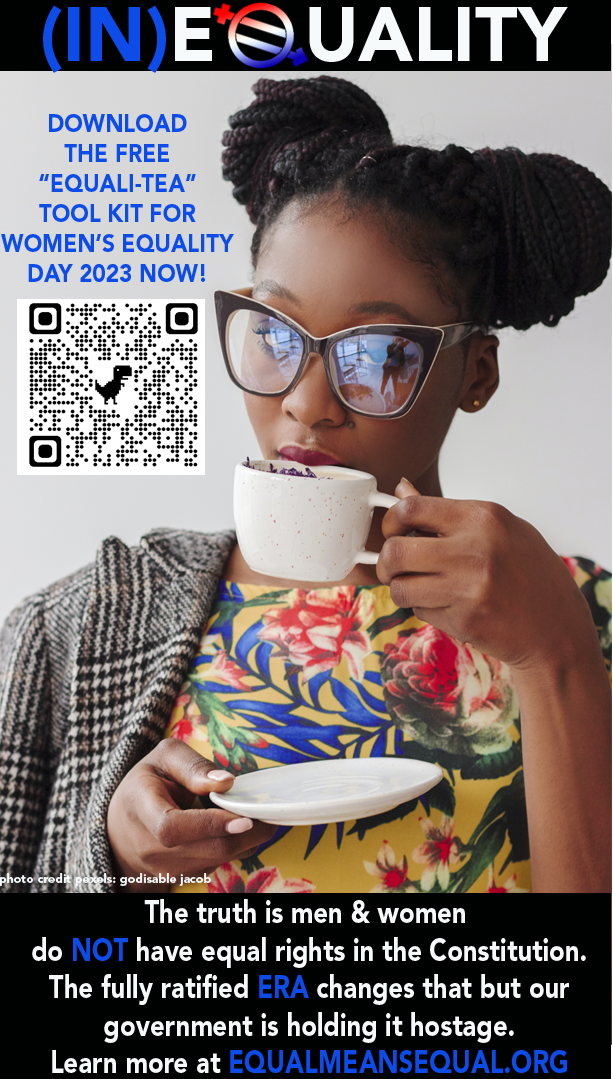 Everything we do here at EQUAL MEANS EQUAL is for YOU, the people. Getting us equal rights and protections in the Constitution is the entire reason we exist, and that's why we focus so much on education, outreach, and action.
It's also why we spend so much time, energy, and money creating tools and resources that are free, easy to use, and don't make you jump through any hoops to access.
We know that not everyone can go to DC or write a check, or even afford to buy a t-shirt. We also know that if you're reading this you do care AND that everyone can do something.
So we looked around for new ways that people could give back and fuel the fight.
Then we found BetterWorld. We may be fighting the same battles, but we don't have to fight them the same way — it is 2023 after all!
You know how "people of means" buy cool stuff or experiences and then write it off on their taxes? Or donate their services, expertise, or products and write the cost of that off on their taxes? Well now we can too. Here are some ways you can work with BetterWorld to help EQUAL MEANS EQUAL:
If you're a small business owner, donate something on behalf of EME!
It's a great way to advertise and get a tax break!
If you're a shopper and are already going to buy a mani-pedi
Or get a case of wine for your party
Or plan a well-deserved trip
Why not help fuel for the fight for constitutional equality and get a few extra dollars back at tax time while you're at it?!
Whether you are giving or getting — everyone wins! We'll also be running raffles, contests, and have pop-up limited edition merch sales. So come check out a new way to join the party for publication at https://equalmeansequal.betterworld.org/
It's been a long, hot summer, but we are closer than ever to seeing the 28th amendment take its rightful place in the Constitution. We will continue to work tirelessly until all people have equal rights and protections.
We thank you for your continued support. YOU are who keeps EQUAL MEANS EQUAL alive, it is your donations and purchases that keep the free resources coming and the pressure on.
Just a little further until done o'clock.
with love and gratitude,
Kamala, Natalie, Alice, Shannon, Natily, Joel, Tom, Roberto, Rob and the entire EME team