Buckle up, Equality Warriors, we've got a LOT to share with you today: from a wrap-up of Seneca Falls; to updates on all three of our current court cases; to multiple live actions happening this month; so let's not waste any time and jump right into it!
Let's start with our trip to Seneca Falls for the ERA Centennial Convention on the 175th anniversary of the first ever Women's Rights Convention in 1848; it was inspiring to see how far we've come…and so frustrating to see how in some ways so little has changed.
Hundreds of people made their way on planes, trains, automobiles, and some decked-out buses to the tiny New York town of Seneca Falls — where the match was struck to light the flame for equal rights for all. Now we gathered to figure out how to finish the damn job.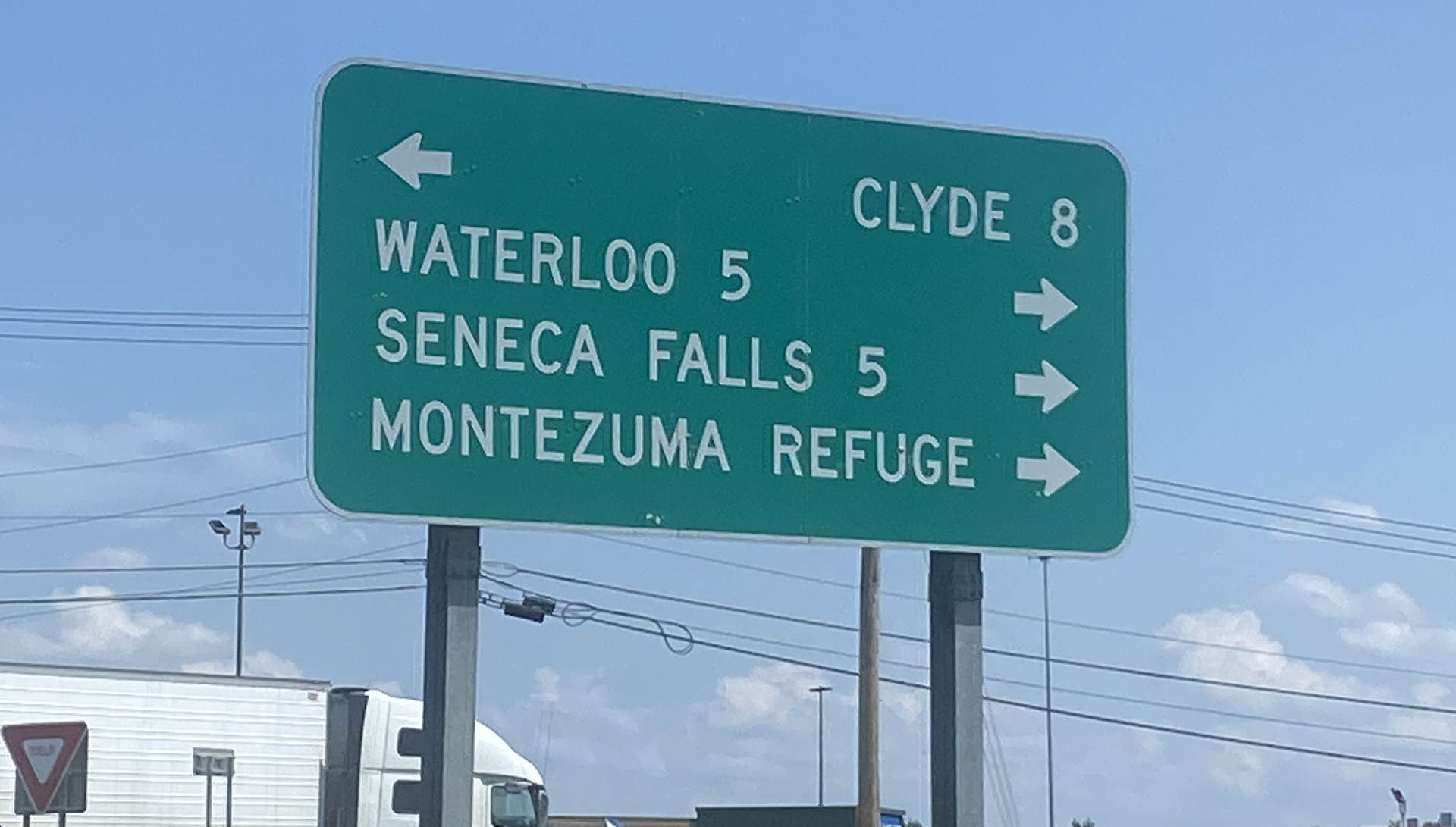 Our Glitter Tornado, Alice Crenshaw, hopped on both buses, managed to narrowly escape an actual tornado, and met up with our friend singer Keri Edwards on the way to New York for a special performance dedicated to the ERA.
Click above image to here Keri's moving speech about why she is supporting EQUAL MEANS EQUAL and the ERA and listen to her amazing song: I Am Woman
EME President Kamala Lopez flew across the country and joined Attorney Arlaine Rockey, (who wrote the Amicus Brief representing over 85 amici in the case EQUAL MEANS EQUAL v. the U.S. Archivist) to take the drive to upstate New York.
The weekend, hosted by Generation Ratify with the support of many of their partner organizations, was full of speakers, workshops, and brainstorming sessions around getting the ERA where it belongs – in the U.S. Constitution.
L – Full house at First Presbyterian Church, where Alice Paul first proposed the ERA in 1923; M – Main St. Seneca Falls; R – Overflow crowd for panel at Wesleyan Chapel, home of the 1848 Women's Rights Convention
The festivities also included a birthday party for Congresswoman Cori Bush (who brought the house down not once but twice) a march and rally, a trip to the Barbie movie, an old school ball game in Elizabeth Cady Stanton's backyard, and a recreation of the original photo on front of the church all those years ago.
Highlights of all these activities can be found across our social media pages and we will continue to add from the event in the coming weeks.
L – Lori Sokol (President of Women's eNews), Kamala, Arlaine Rockey and Jimmie Cochran Pratt (ERA-NC Alliance); M – Crowd gathers to re-enact the below photo outside the First Presbyterian Church; R- Kamala re-enacts Alice Paul's pose outside the church
We also had a chance to ask EME Impact Litigator, Wendy Murphy, an important question about the validity of the E.R.A. "deadline." Please watch and share with those still unclear on this important matter.
So what was the most important takeaway from the weekend? This movement is large and diverse and growing every single day, and that the time is NOW.
With such diversity comes some disagreement about strategy; but we ALL agree that the ERA is fully ratified and has met all legal requirements to be added to the Constitution immediately, nothing further is needed from Congress for publication.
That being said, like many constitutional amendments, once published, this one will end up in front of the Supreme Court and it would be nice to have some back-up from Congress; but we don't need it and we certainly shouldn't be waiting around for Congress to do anything before we proceed.
The bottom line is the Trump administration illegally inserted itself into the ratification process and the Biden administration simply needs to correct that error by having the U.S. Archivist publish E.R.A. as the 28th Amendment, restoring the process to its intended order.
Please take the time to learn the facts in this in-depth and important interview from four top feminist lawyers interviewed by EQUAL MEANS EQUAL's Kamala Lopez outside the home of Elizabeth Cady Stanton.
Seneca Falls wasn't the only place of significance to the ERA movement generations of women went to this year; five of them also went to the same capitol jail as Alice Paul.
The Monday following the convention two Generation Ratify members were arrested in front of the Archivist; joining Kamala, Alice, and Elizabeth in the DC Pokey for standing up for equal rights in the Constitution.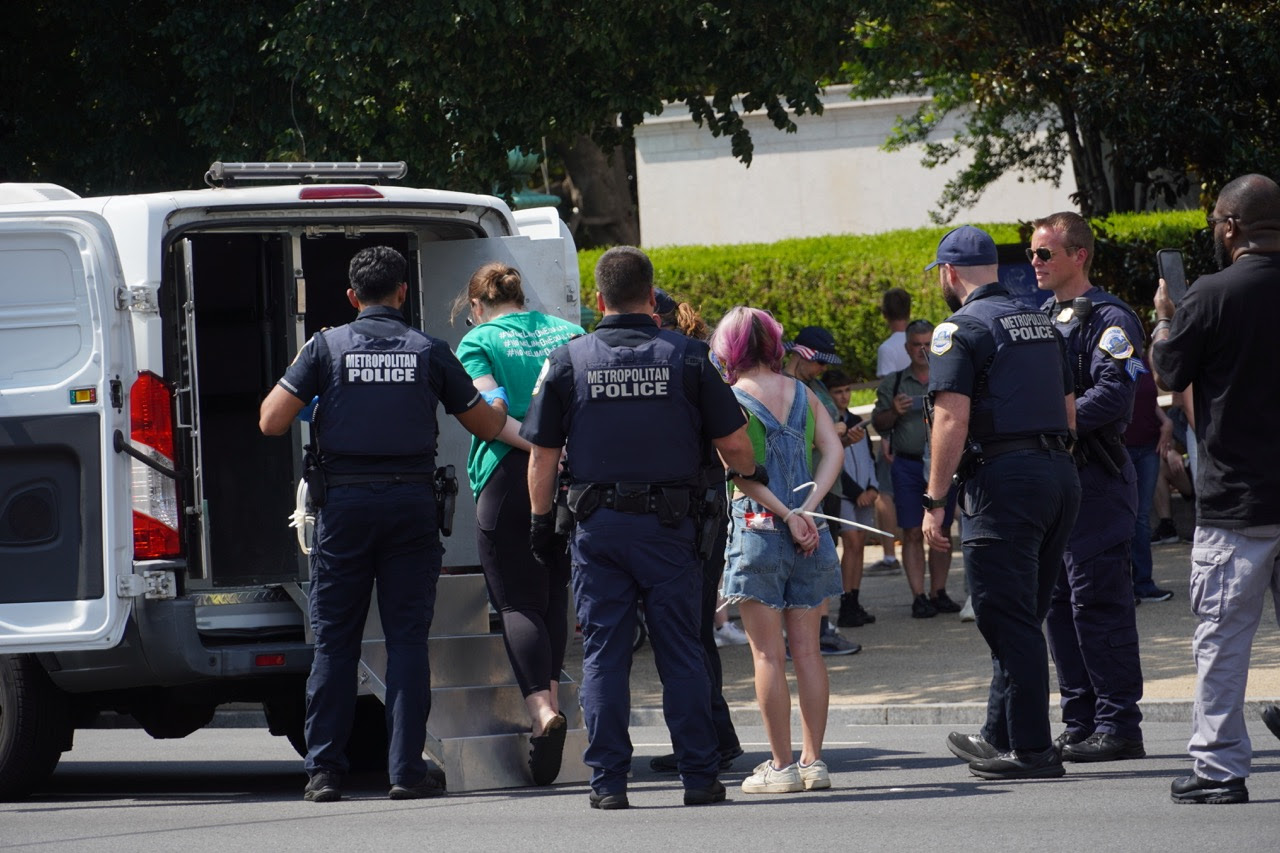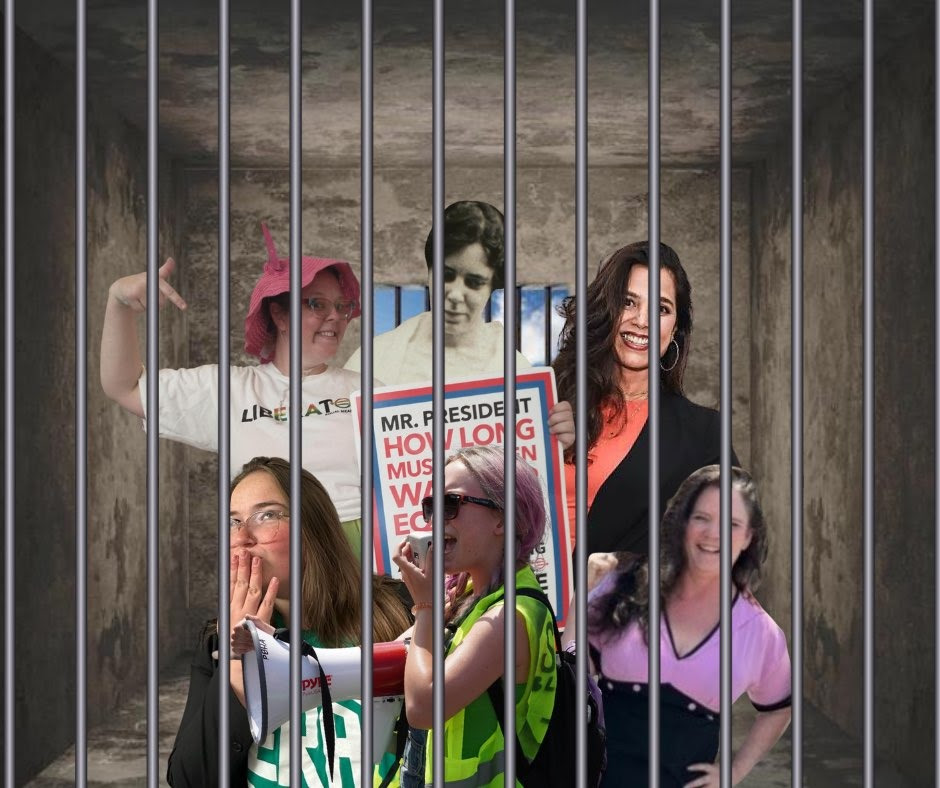 That same Monday Capitol Police were busy arresting the teenagers we were in a DC courtroom for round three of, to borrow a quote from lawyer Mark Goldstone and the Grateful Dead, a "long strange trip" of Elizabeth Alice Croydon's case.
Elizabeth has gone down twice this year, first at the Senate hearing for the ERA, and again in April for standing up to the odious Ted Cruz, and was subsequently looking at 18 months for less than a minute of peacefully (and rather politely we might add) exercising her First Amendment rights.
In the previous installment the judge asked the prosecution why the government was trying to force people into guilty pleas, and unsatisfied with their answer sent them back to the drawing board.
We are happy to report that the third time is indeed the charm and Elizabeth's case has now been diverted out of court so she can get back to doing what she does best – making people laugh. You can bet there is a lot more to this story (and Elizabeth!) and on September 14th you'll get the chance to hear Elizabeth's Radical Agenda live in New York at the West Side Comedy Club. Click on the image below to buy your tickets!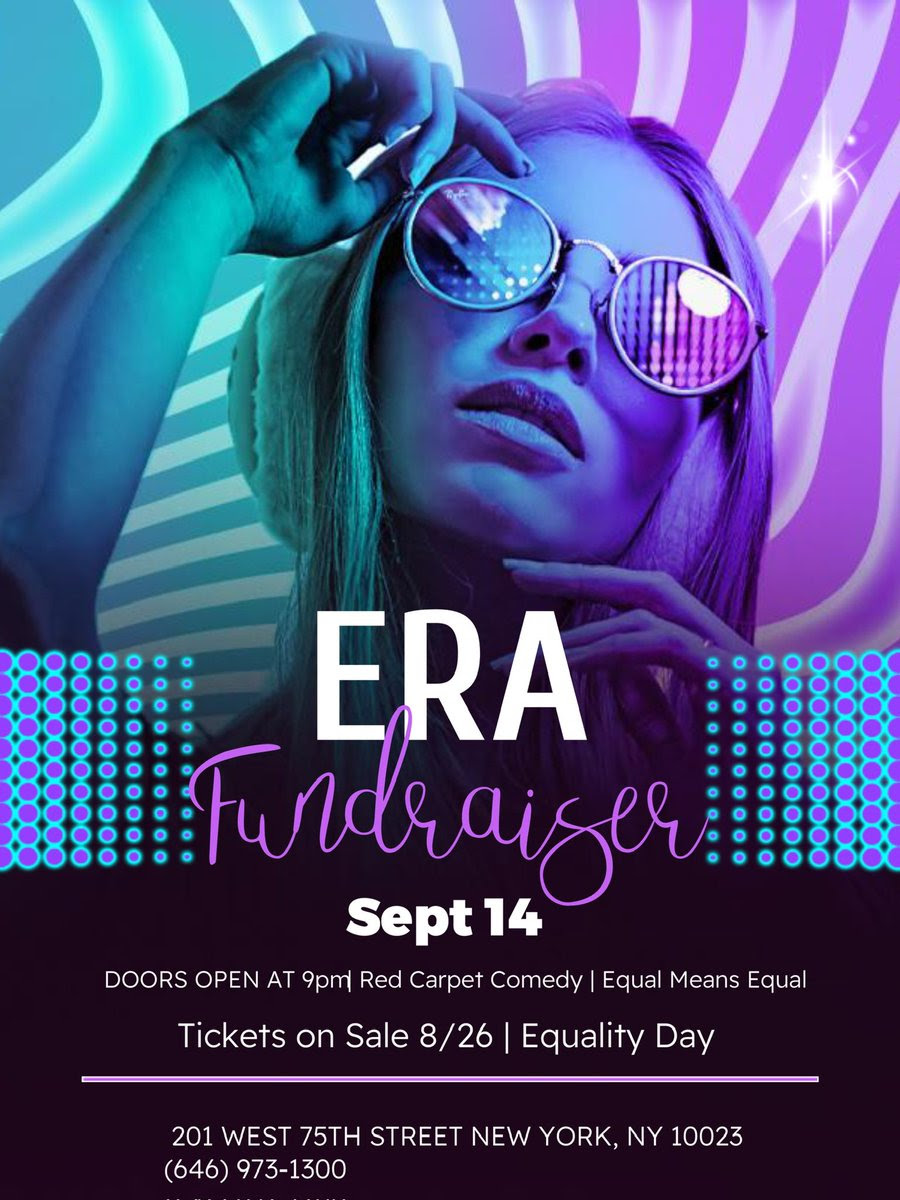 Elizabeth wasn't the only Equality Warrior with a court date we have an update for. In June our volunteers, Xodiac Rose and Abby Thomas, were just two of the many people assaulted in public by the Los Angeles Sheriff Department this year, just moments before the West Hollywood Pride street festival was scheduled to open.
Minutes after being asked to stop laughing at equal rights signage by our trans volunteer, a squad of officers led by Sgt. Yost jumped Xodiak from behind with no verbal cues or warning, sending paintbrushes and sharpies flying. When their fellow volunteer asked what was happening, Abby was promptly tackled with such force that she was later found to have a minor stress fracture in her neck.
The warrant that Xodiac was arrested on was proven false, thanks to Rolling Stone reporter Samuel Braslow, who just happened to have been on the scene the day in question and had the pictures to prove it.
We are happy to report that Xodiak's case has been deferred out of court and Abby's case has been completely dismissed; we are saddened to inform you that despite promises of investigation, reform, and change the LASD continues to brutalize innocent citizens from mothers holding their babies to elderly women bystanders, a service we pay them MILLIONS for.
Top L – Abby suffered neck injuries at the hands of the L.A. Sheriff's deputies; Top R – EME's Alice Crenshaw details what she witnessed to Sergeant Yost; Bottom L – Abby Nicole Thomas Trading Card
Bottom R – Xodiac Rose in Flight 
Part of a new Trading Card series of ERA activists – look for them in our ERA Now ToolKit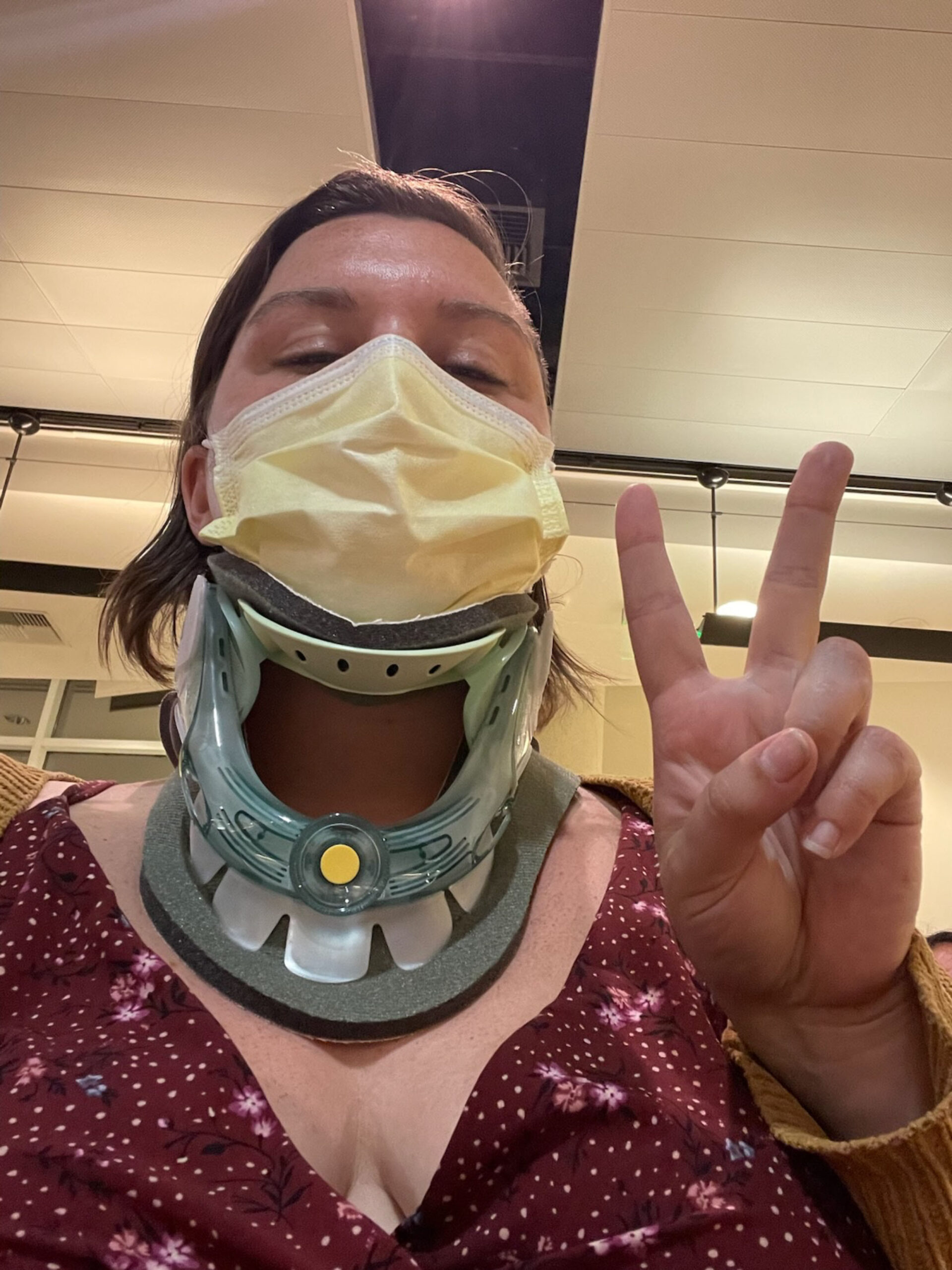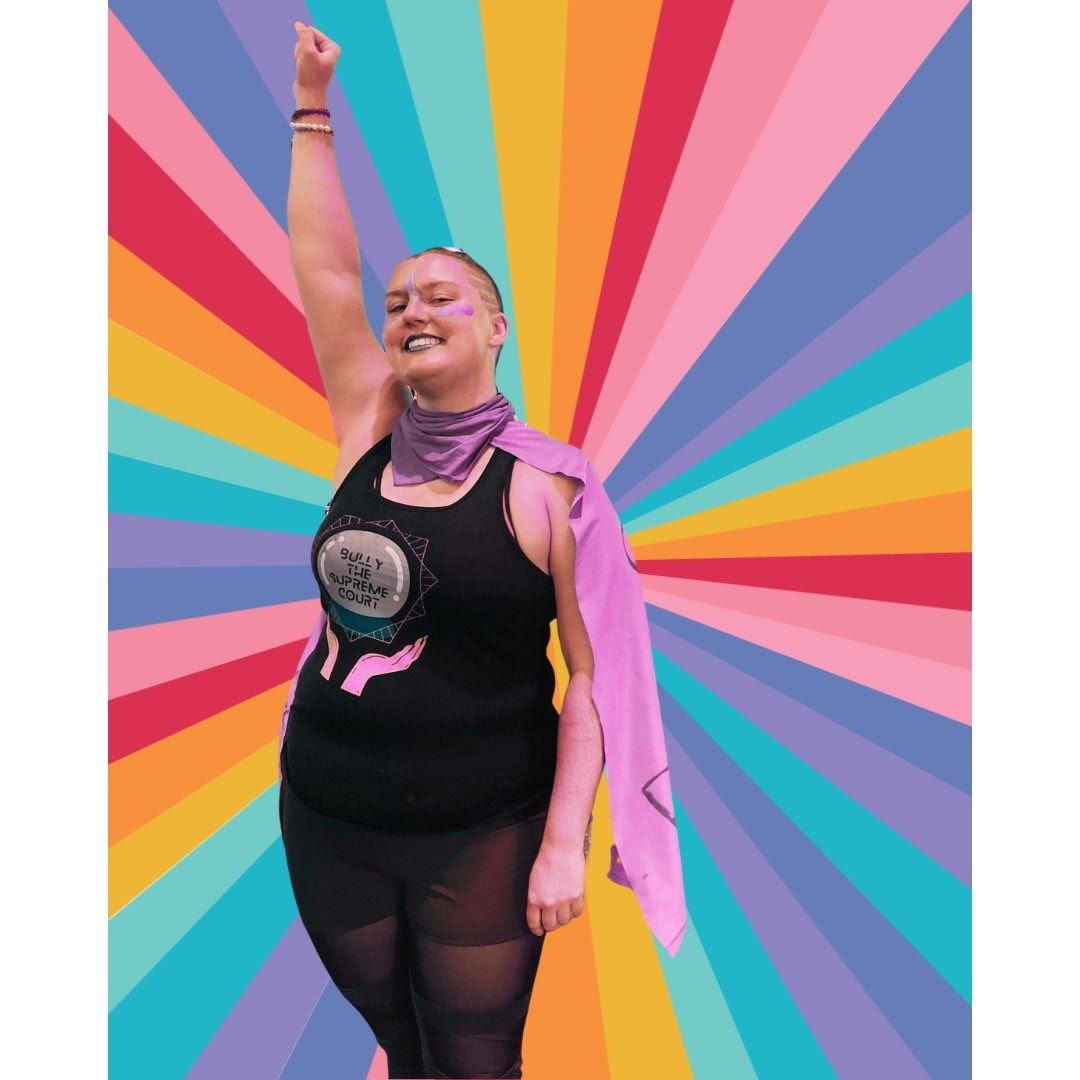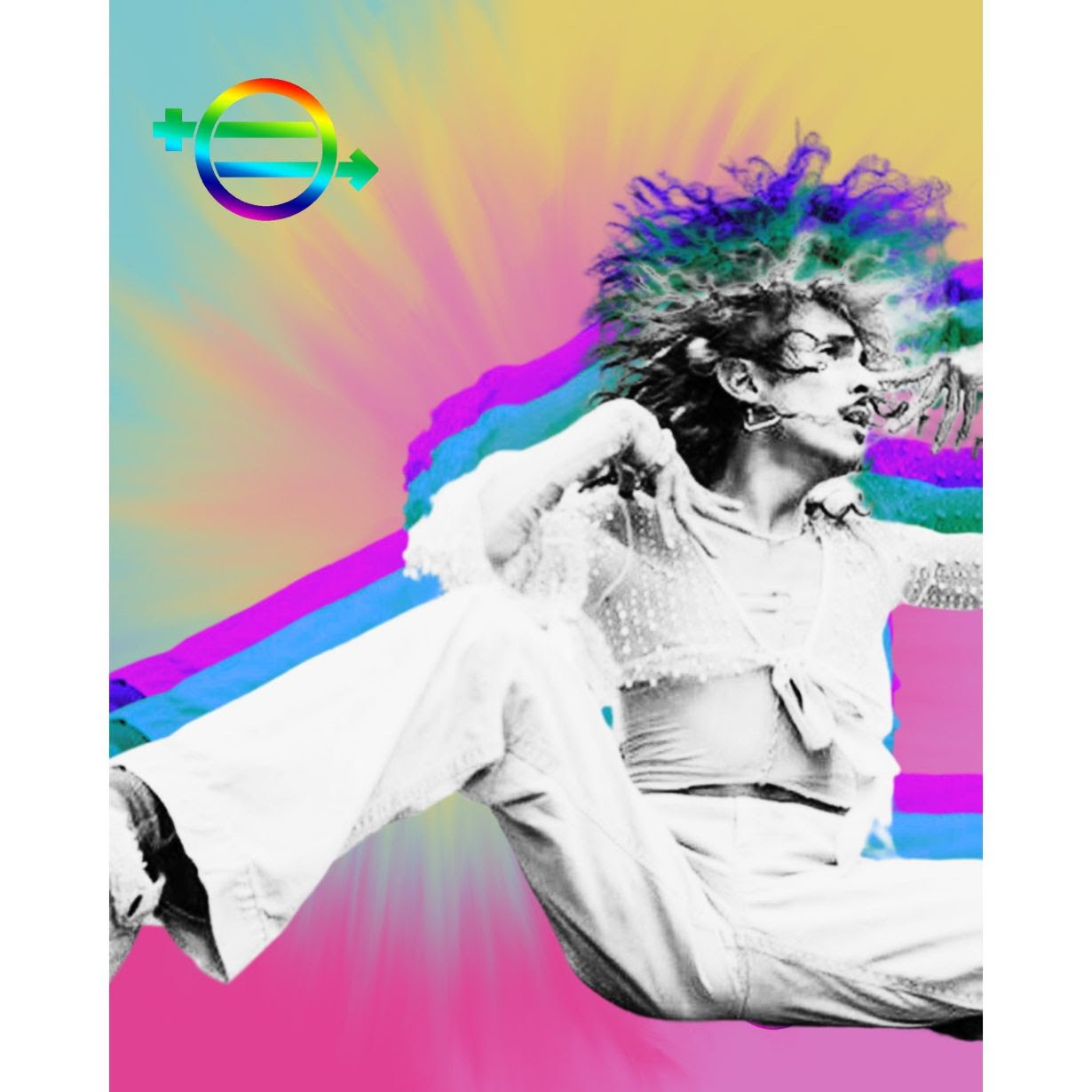 Things turned out well for our trio of Equality Warriors, and a lot of that is thanks to you and all your support.
August 26th, Women's Equality Day 2023, is shaping up to be busy indeed!
Kamala and Natily Gonzalez (EME Arts Liaison and owner of Moby Arts), will be on the West Coast with the opening of the ERA Feminist Art Show featuring fantastic female artists including our own Natalie White, along with some other well-known women, rising stars, and hidden gems.
Wendy Murphy, Cori Bush and Alice Paul share a fantastical Equali-Tea to help put ERA over the finish line!
We're even putting together an "Equali-Tea" Toolkit just in time for Women's Equality Day!  Whether you're a teacher looking for a last minute lesson plan, an organization, or group of friends looking for a little (fun!) good trouble, there's already plenty in there to get you started!
Just click on the "ERA Centennial" tab and scroll down to tool kits.
It takes a lot of people power to shine light in dark places, but for so many the story ends badly. Why? Because when you are not equal in the eyes of the law the law is not applied to you equally and that affects EVERYTHING you do.
Things like how much you pay for jeans, or health insurance; repair estimates at the shop or wait times at the ER; whether you are free to marry who you love or have control over your own body.
When Alice Paul said this movement was a mosaic she didn't just mean the people; she meant the movements too. Black Lives Matter isn't separate from the ERA, it's a part of it, the same with Marriage Equality and LGBTQ and Trans rights, and economic justice because the ERA means equal pay, and even climate justice, because when we are no longer less than in the eyes of the court, they cannot so easily take from us.
That is why we will be joining the March on the Capitol, in the path laid by Dr. Martin Luther King sixty years ago, on August 26th, and would love to invite other ERA activists to join us in solidarity with the mosaic of movements pushing our country towards the promise of a more perfect union.
We have come to this point on different paths but we are on the same ship now, and we will not let it sink. The ERA plugs that gaping hole in the Constitution and will allow us all to move forward on all fronts.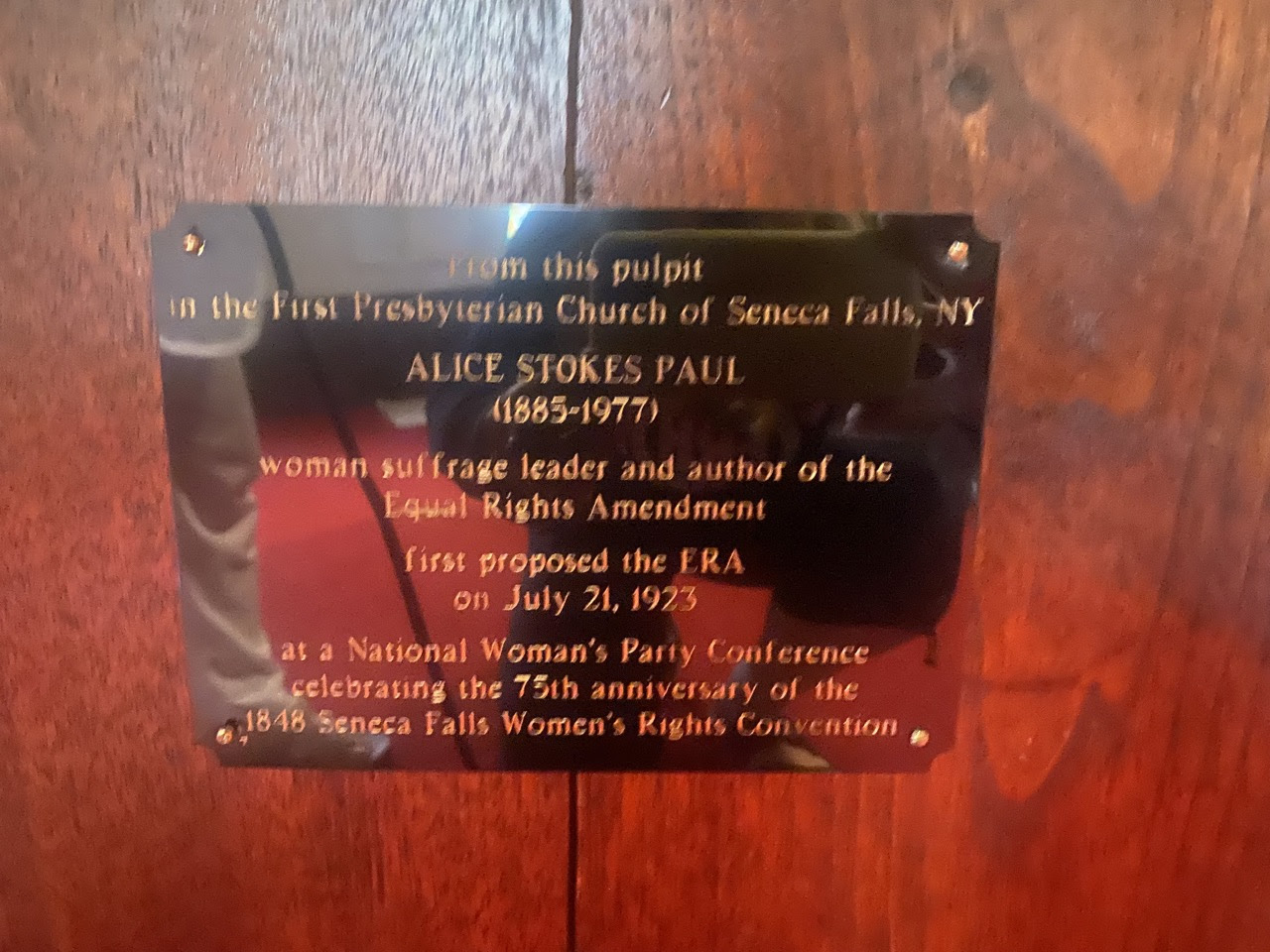 Whew. That was a lot, and things are clearly NOT slowing down anytime soon. What we're doing is working, and we cannot let up the pressure now; and we can only do this because of YOU.
We don't have corporate funders or big grants or endowments, we have regular people with day jobs and bills who REALLY need the ERA for everyday reasons just like you do.
We know how hard you worked for that $25 you spend on one of our shirts and that you have to give up a coffee trip or two to send us that $10 monthly donation; so we put that money right back into the fight with tools you can use and actions you can be a part of, squeezing every last cent of value out of every dollar we get; because unlike the big guys, your small donations are how we keep the lights on and the fight alive.
We don't fight for you, we fight together with you and we plan to keep it up until the job is done.

Onward to victory fellow Equality Warriors!
In solidarity, hope, and determination, your friends  Kamala, Natalie, Alice, Shannon and the entire

EQUAL

MEANS

EQUAL

Team