Yesterday Equal Means Equal, through our impact litigator Wendy Murphy, filed to object to proposed changes in the regulations governing Title IX.
Education Secretary Betsy DeVos, who we filed suit against last October, is at it again! She is not content with the disgraceful guidelines she issued in the fall to take universities off the hook in dealing with violence against women on campus.
Betsy's going even further now in her mission to re-legalize second class treatment of women in education and we are not going to put up with it.
According to this recent article in the New York Times, Betsy DeVos and this present administration, are attempting to revoke and abolish longstanding law which explicitly guarantees equal protection and equal treatment to women in education.
Equal Means Equal will not stand by to watch regulations that have been in place since 1975 be abolished by an anti-equality individual or administration.
Here is a copy of the press release we sent out: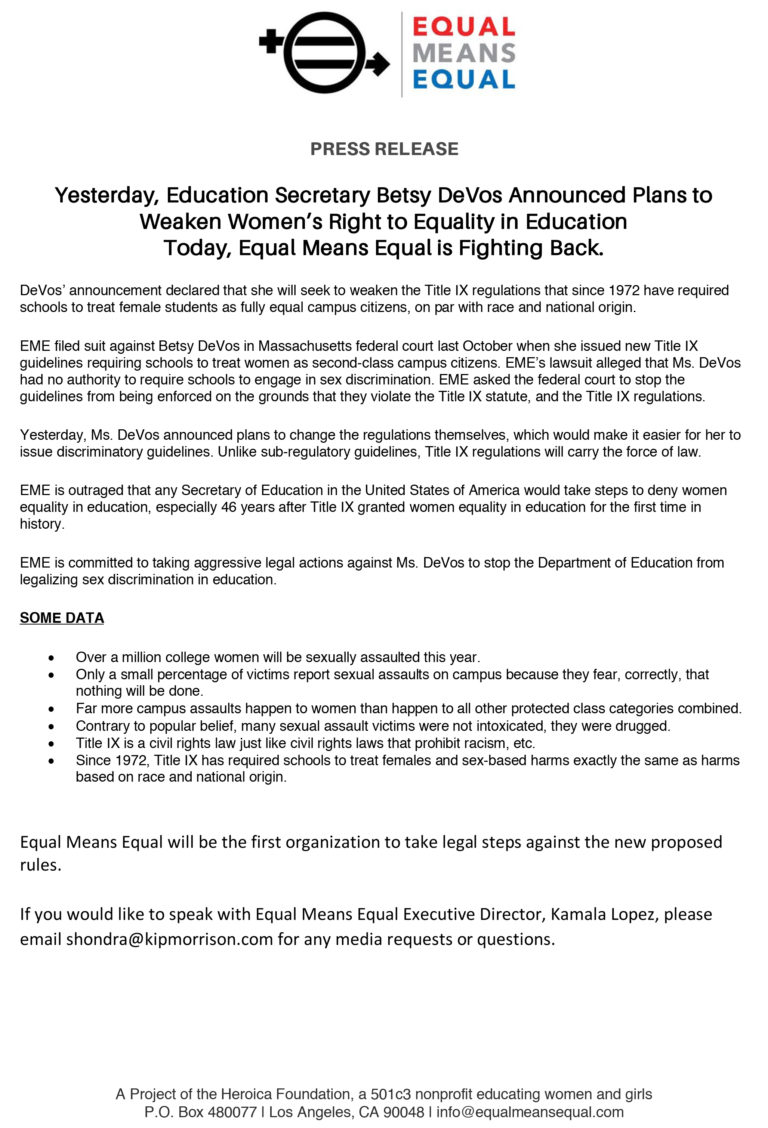 Join the fight to legalize our rights,
Kamala, Natalie, Wendy and the EME Team