This morning, rather than expediting the only all women-led historic ERA case filed by Equal Means Equal to protect the Equal Rights Amendment, the U.S. Supreme Court sent our case down to the appellate court.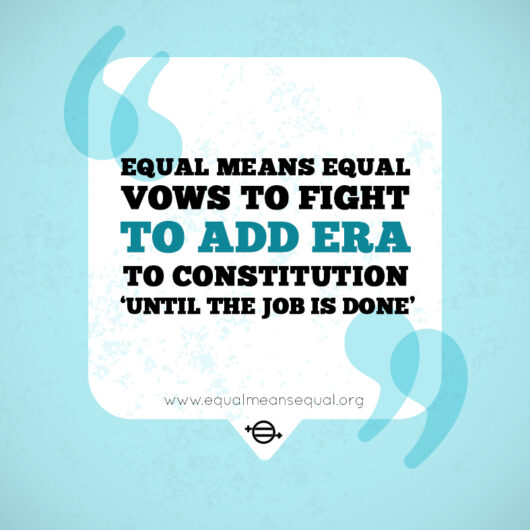 Equal Means Equal announced Tuesday it will file its written argument with the 1st U.S. Circuit Court of Appeals in Boston by the end of the year, aggressively moving forward in its case to force the Trump administration to rightly add the Equal Rights Amendment to the Constitution of the United States.
"Justice delayed shall not be justice denied," said Equal Means Equal President Kamala Lopez. "American women are in the fight of their lives, whether they are cognizant of it or not. All indicators point to a deliberate strategy by this lawless misanthropic administration not just to stymie women's forward progress but to push back the victories women have managed to achieve through sheer force of our collective will over the past century. What we are witnessing now goes beyond 'rolling back' women's rights and heads directly into territory that seeks to take from women their agency as human beings; their power to do."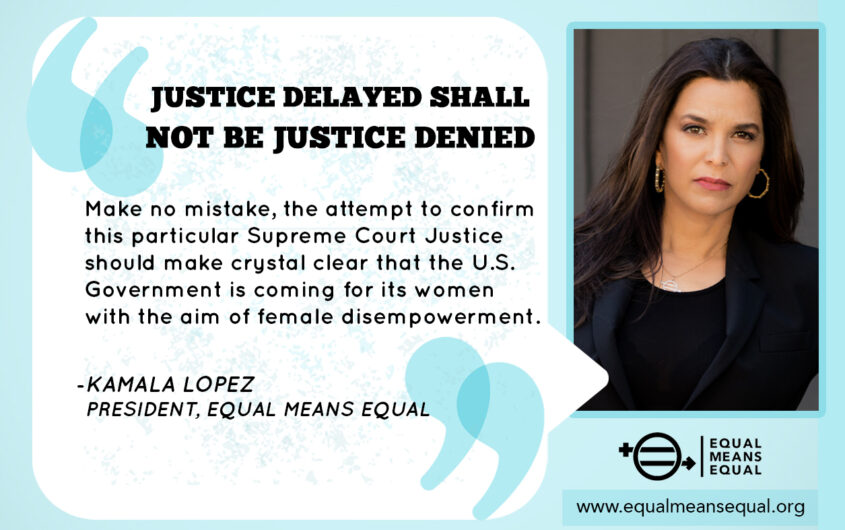 Lopez added, " Make no mistake, the attempt to confirm this particular Supreme Court Justice should make crystal clear that the U.S. Government is coming for its women with the aim of female disempowerment. Without the ability to access birth control and reproductive choice, legal equality for women will be forced to take a backseat to their urgent day-to-day survival, which will become, by necessity, their only focus. Sadly, this is clearly one of the end games in this government's multi-pronged attack to foreclose on women's liberty and de-civilize humanity. But please don't worry; ain't gonna happen. We will not cease our work until the job is done and it will be done."h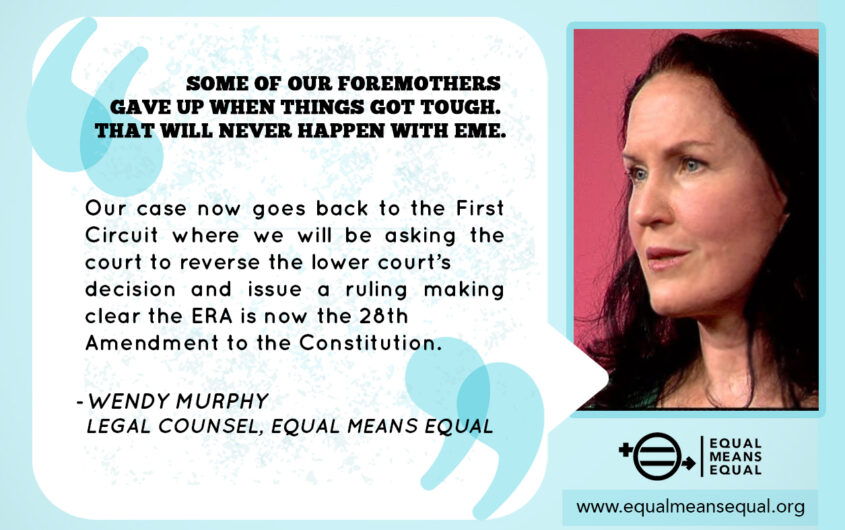 "We are disappointed but not surprised. Unfortunately, women's equality has never been a priority for the Supreme Court, but it is the number one priority for Equal Means Equal and we will keep fighting," said Legal Counsel Wendy Murphy.
"Our case now goes back to the First Circuit where we will be asking the court to reverse the lower court's decision and issue a ruling making clear the ERA is now the 28th Amendment to the Constitution and women are duly equal citizens for the first time in history," Murphy added. "Some of our foremothers gave up when things got tough. That will never happen with EME."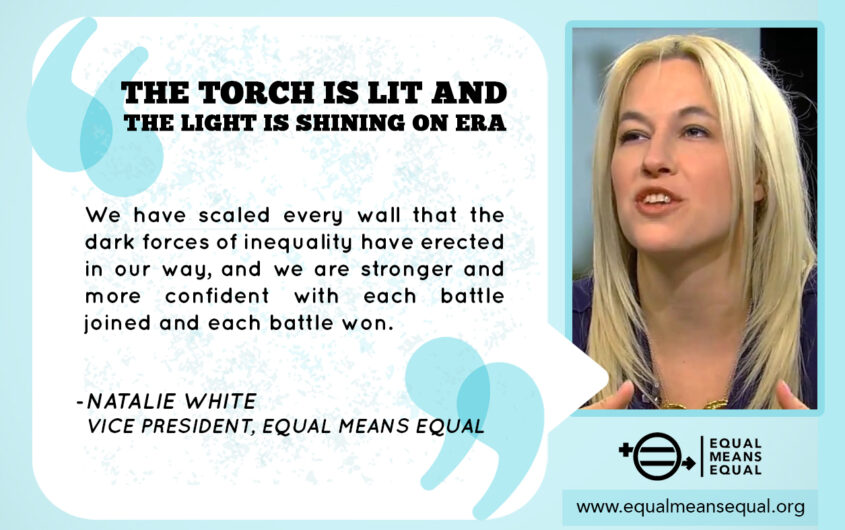 "We have scaled every wall that the dark forces of inequality have erected in our way, and we are stronger and more confident with each battle joined and each battle won," said Equal Means Equal Vice President Natalie White. "The torch is lit and the light is shining on ERA. We will win, let there be no doubt about that."
"As amicus counsel for eighty diverse organizations representing women, veterans, ethnic minorities, organized labor, faith-based organizations, mayors, the philanthropic community, along with businesses that support Equal Means Equal's Cert Petition, I want to make clear that we are in this for the long haul and will continue to add more organizations in this critical fight for women's equality," said attorney Arlaine Rockey.
Please take heart. Equal Means Equal will not stop until the job is done.
Thanks and love,
Kamala, Natalie, Wendy, Thila, and the EME Team 
PS: Your generous tax-deductible contributions are an investment in our results-driven organization on the frontlines of the fight for equality. Any amount is greatly appreciated, but for donations of $500 or more we'll send you our exclusive (and very popular!) handmade Equal Means Equal hoodie as a special thank you.