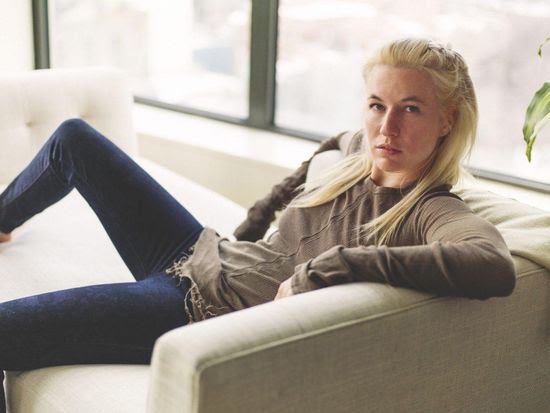 Vice President
Natalie White is a provocative and progressive feminist and artist, best known for her self-portrait work with Giant Polaroid Photography and as a crusader for women's rights.
Following her June/ July 2016 solo show at The WhiteBox Foundation, she led a 250 mile march from NYC to DC to raise awareness for the Equal Rights Amendment. The day after the march, Ms.White painted "ERA NOW" on the U.S. Capitol steps in broad daylight in twenty foot letters. She was arrested a week later, she pled not guilty and represented herself at a trial that took place two days before Trump's Inauguration and three days before the first Women's March in Washington, D.C.
With character witnesses including Academy Award winning actress Patricia Arquette and Award winning actress / filmmaker Kamala Lopez, White was found guilty but only given a $50.00 fine and a six month stay away from the Capitol, with the provision that if she was going there to lobby for the Equal Rights Amendment she could go on Capitol property.
She was able to make the trial into a media circus appearing on MSNBC, Forbes, in The Washington Post, and Vice to name a few. In January of 2017 White became the co-director of the Equal Means Equal Organization started by actress and film maker Kamala Lopez. Together White and Lopez successfully achieved the ratification of Nevada and Illinois, after no state had even voted on ERA in almost 40 years, bringing the ERA just 1 state short of the 38 needed for a full Constitutional Amendment.
On October 19th 2017 White and Lopez filed the first lawsuit against the Trump Administration and Education Secretary Betsy DeVos for their illegal order to the schools, encouraging them to violate the civil rights provisions guaranteed to women and girls under Title IX.