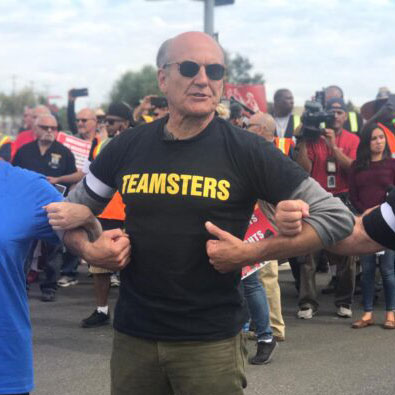 Organizing Director & Labor Consultant
Jeff Farmer served for 20 years as the Director of Organizing for the Teamsters Union, in Washington DC, under President Jim Hoffa. During that time, hundreds of thousands of workers joined the Union and won the protection and guarantees of a union contract – and dignity and respect on the job. The Teamsters Union is one of the nation's most diverse, with women and men employed in a broad array of industries and occupations – school bus drivers, aircraft mechanics, port drivers, casino employees, cannabis workers, intermodal workers and public employees – to name just a few.
At EQUAL MEANS EQUAL Jeff has been instrumental in securing union resolutions in support of the Equal Rights Amendment, including from the Los Angeles Federation of Labor, AFL-CIO, whose Executive Board voted unanimously to support the resolution.
Jeff co-wrote an Op-Ed for the Star Tribune about the ERA:
https://www.startribune.com/counterpoint-the-era-is-very-much-alive/600237035/
Jeff continues to work on issues of social and economic justice – including sitting on the Advisory Board of LAANE (the Los Angeles Alliance for A New Economy).